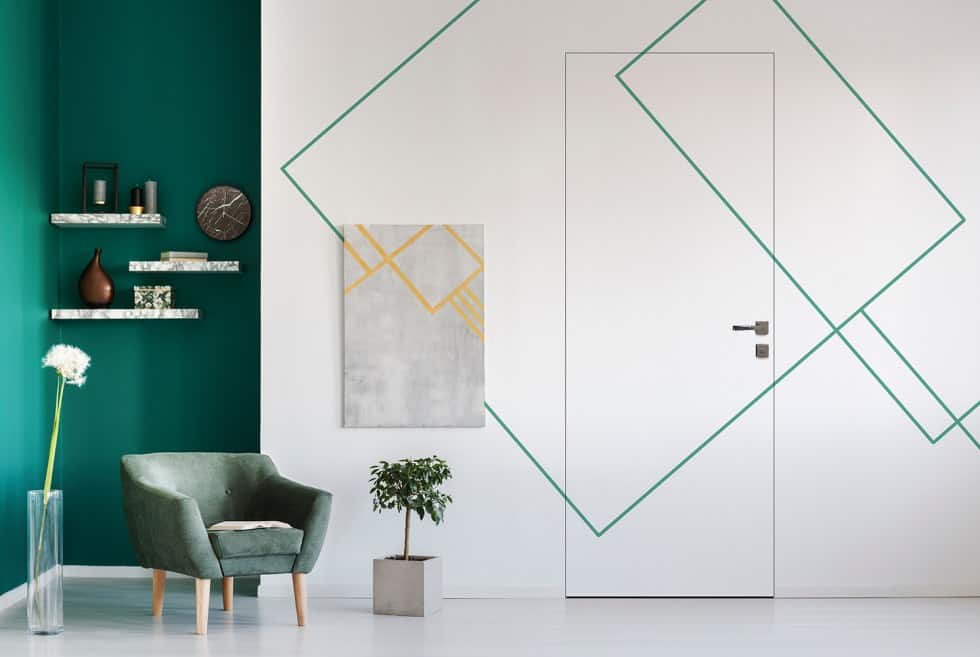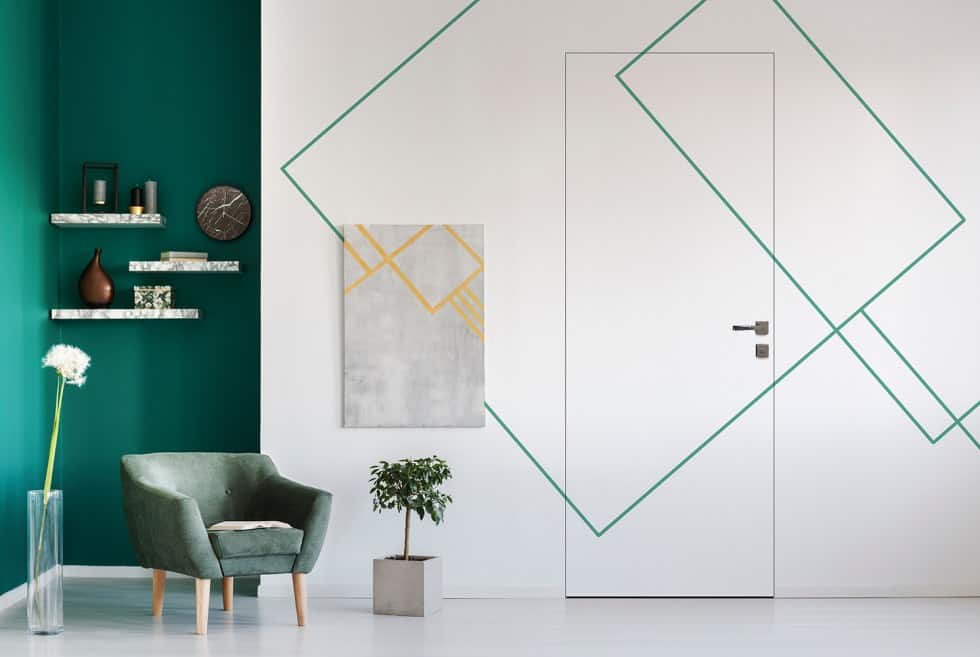 From Geometrical Patterns to Trending Colors: Here Are the Interior Design Recommendations for Interior Doors, 2019.
Choosing the interior doors for your home is a delicate business. A fair portion of the house's habitability and style will depend on their functionality and appearance. Having a look at the 2019 interior design trends can help you find your bearing among the many possible options, choosing the ones that are most suited to your personal needs and taste. The minimalist approach is still favored, both for its esthetic purity and the way it enhances spaces. So make way for invisible mechanisms and flush-to-the-wall sliding doors, which minimize clutter while favoring an essential elegance. And what about the style of choice? Here are the main 2019 trends for interior doors.
1.Interior door trends: geometrical patterns.
If you love a modern style and unique textures, this is the trend for you. Geometrical patterns– from the most basic to the most elaborate – are among the top trends in interior design this year. Their decorative appeal is surely spectacular, as long as they are carefully measured to avoid an unpleasant vertigo effect. The perfect solution is to choose one pattern and develop it with moderation in various furnishings, interspersing decorated surfaces with neutral tones and monochromes. Choosing flush-to-the-wall doors will allow you to play with the seamlessness of your wallpaper with great creativity and effectiveness.
2.Interior door colors: the 2019 palette.
2019 color trends will satisfy the needs of all styles. People with a more classic taste can adopt earth hues, from mushroom to terracotta, to pastel sage green, which can be applied to interior doors and combined with the colors of the walls. Lovers of more vibrant hues may choose the energetic Living Coral, the Pantone color of the year 2019. Yellow and peach are other hues you can pick for lively living rooms and effervescent children's rooms, while gold and pink, if only in details, will bring a touch of refinement to even the most neutral locations.
3.Contrasting interior doors: make way for all sorts of combinations.
If the "invisible" effect works for an essential design, sometimes even a single contrasting detail can transform the appearance of a room, especially if the element in question is an interior door, varnished or covered with bold color combinations. This is made possible by the new 2019 trends, which sees not only complementary hues go hand in hand, but even different furnishing styles. Minimalism takes on an exotic vibe, the industrial style befriends vintage, and barriers become less strict.
4.Put flowers in your living rooms.
Wallpaper, which was already back instyle in 2018, is still the protagonist of interior design. Aside from the aforementioned geometrical patterns, you can choose a floral design, oriental or vintage in style, to decorate your interior doors. Or go for a multicolored jungle motif or exuberant maxi stickers.
5.Interior doors in decorated glass.
Glass is still one of the preferred materials for 2019. Decorated glass doors, with or without an aluminum frame, go perfectly with modern interiors or in a more classic setting. The presence of plants to offset their regenerating vitality is a healthy touch that can do nothing but good.